About - Ettinger - Smith Memorial
This annual tournament is in memory of two local hockey players: Jeff Smith and Trevor Ettinger. Memorial plaques are displayed in the East Hants Sportsplex, and their jerseys proudly hang by the Keith Miller Scoreboard:
Jeff Smith - #16 Trevor Ettinger - #15
Jeff Smith grew up in Milford and played minor hockey in East Hants.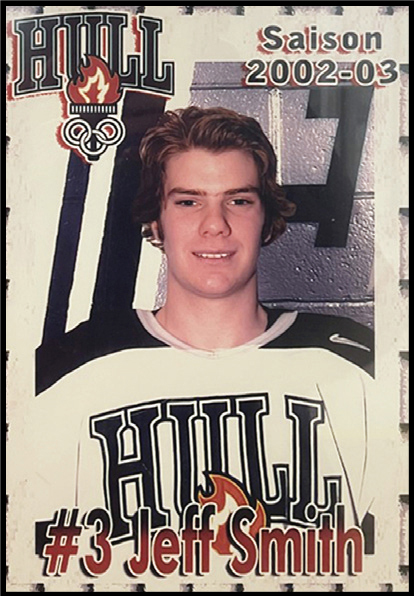 Jeff was well liked and know for his easy laughter and smile. Jeff loved hockey. He practiced hard and competed harder.

He played Bantam AAA with Dartmouth Subways, and then played for Victoriaville Tigres and Hull Olympiques in the QMJHL winning the President's Cup with both teams and then went on to play in the Memorial Cup, both years winning Silver.
Jeff will be remembered as a great son, brother, and friend.
Jeff was inducted into the East Hant Sports Hall of Fame in 2016 and you can learn more about Jeff and other East Hant Sports Hall of Fame inductees online at: www.easthantssportheritage.com/2016inductees


Trevor Ettinger grew up in Kennetcook and played minor hockey in East Hants.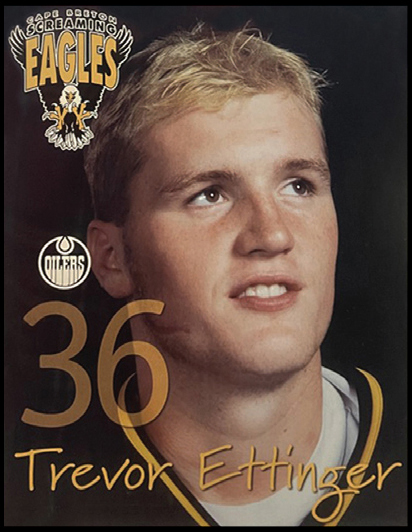 Trevor loved hockey, but also loved being outdoors and playing fastball. He was known for his character, his personality, and respect.
He played Midget AAA for Pictou County, and then played for Cape Breton, Moncton, and Shawinigan in the QMJHL League. He was drafted by the Edmonton Oilers and played two seasons in the AHL and ECHL (Syracuse and Dayton).

Trevor was inducted into the East Hant Sports Hall of Fame in 2015 and you can learn more about Jeff and other inductees online at: www.easthantssportheritage.com/2015inductees